Anonymous asked: I am 20 years old and I have just started playing piano, I have a couple of questions for you: Q1: At what age did you start playing piano? Q2: Are you using a digital piano or is it a synthesizer? and lastly Q3. Is there a girl behind your musical journey?
Anonymous asked: Stumbled upon "Elsewhere" on Bandcamp and like it a lot. Thank you very much.
Anonymous asked: I want to start making ambient/postrock music too. But I wonder what gear you use. I just don't know what to buy. I have got guitars and basses and their amplifiers, and I could find a synth myself but How do you record and modify your sounds? Thank you so much for your beautiful music.
More musings on the piano.
Anonymous asked: Not so much to ask anything, but thank you for your EP "Snow makes everything perfect". Something about it was moving and intuitive. I guess if I had to ask something I would ask what really inspired you? Not what music but what events in your life brought them about? Maybe that is too personal but every musician has his muse and things that drive his heart.
Anonymous asked: Asfandyar, i stumbled upon your music through a forum (someone's post). it's nice your music, not something i would normally listen to but it sounds nice. good job. do you like popular bands like coldplay? or are you one of of those people who appreciate the not so popular bands? just curious
Anonymous asked: Are you an independent artist, am I able to use your songs for video projects ?
New EP, The North Wind. →
I have a new EP out, titled The North Wind. I wrote it in around 15 days, hoping that it'd be part of people's winter listening (aside from cheesy/shit x-factor christmas number 1s). Though it's a belated release, I hope you guys like it!  Have a listen! http://asfandyarkhan.bandcamp.com/album/the-north-wind-ep
New music! Though this is just a demo, there is...
New music - straight from an early morning session...
Anonymous asked: Do you write for the Express Tribune?
Anonymous asked: you're such a cool pakistani musician. are you single? you must have girls pursuing you left, right and center since you released your music! or is there a special someone in your life right now? girls like myself are really curious, so kindly share deets. oh, and in case you are single and looking - hehe.
Hope For Japan
http://hopeforjapanmusic.bandcamp.com/album/hope-for-japan This is a compilation curated by friend and features some quite stunning music. I've done a track for it also. Please download and donate generously as all funds go to the American Red Cross' efforts in Japan. If you happen to be in a country which doesn't offer PayPal services (e.g Pakistan), then please head over to...
Anonymous asked: Asfandyar Khan, are you an exhibitionist?
theselongwars asked: Why do you get asked about what is your favourite cartoon network character and I'm not? :-(

LOL, ok jokes aside, is it ok if I use the minimalist theme on my blog? Blue seems to be overwhelming.

Oh yeah, it's a four way split between Courage, Time Squad, the Eds, and (because my sister used to watch this in front of me and thus they remind me of her) the...
flapjacksblog2 asked: What is your favorite Cartoon Network show?
Anonymous asked: Seems like you don't like rock music like a lot of other people. You're more into indie and stuff. Comments?
Anonymous asked: what did you have for breakfast today?
inthelandof-finn asked: Your blog is algebraic
8 tags
About Her
http://soundcloud.com/asfandyarkhan/about-her-demo About Her is a piece I wrote for a Japan benefit compilation being curated by a friend. You can check that out here: http://www.facebook.com/pages/AmbientPost-Rock-Music-Compilation-For-Japan-Relief/148687488528365 This track up on soundcloud is just the sparse piano. The track on the benefit is a bit fuller in sound and scope. Please have a...
Watch
I was watching the documentary 'When We Left Earth' a day or so ago, and felt a slight tinge of inspiration. This is the product of that little wave.
This is what the future holds
More music is on the way! Mostly as part of a split with a very good friend of mine, Usman Khalid Kashmiri. I can't offer a set date as yet, but we're hoping everything's done and dusted by the end of March, at the very most.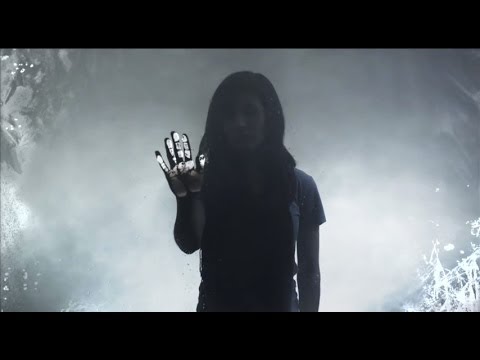 Anonymous asked: can you post links to great bands from the paki indie scene that us un-cool types might not know of. also, would you want to take the ali azmat route, or the junaid jamshed one? you have to choose one.

karachikhatmal
Anonymous asked: What are you listening to nowadays?
Anonymous asked: when do we get more musics?
Anonymous asked: Do you know about any other bands playing the same kind of music as you?
Anonymous asked: Your favorite/most talented Pakistani bands?
Anonymous asked: when do you get to make sex to me in my bottoms?
akoustikosagnoi-deactivated2011 asked: I think your EP is beautiful man. Not really a question I guess. Since I'm here though I guess I'll come up with one to ask...
What do you do with your time other than making music?
Anonymous asked: If you could marry one from the list who would you:
a) Abdul Nusrat
b) Usman Maqsood
c) Usman Kashmiri
d) Rosaria Cannavo
Anonymous asked: How long should a samosa be microwaved for in the winters?
Anonymous asked: Where do you get your inspiration from? Are you looking to do vocal collaborations?
Anonymous asked: What artists gave you the inspiration to compose such music as can be heard on Snow Makes Things Perfect?
verdantverda asked: Will you still be my friend when I'm old and gray? Wrinkly? Smelling like cats?
Anonymous asked: why does your music suck?
Words, damned words, and um, statistics?
So, in a few days it'll officially be two months since I first 'outed' my EP/album, Snow Makes Things Perfect. That title, unfortunately, has already started to seem dated to me. What's the latest with regards to the music and its appreciation then? For starters, my music's been reviewed by The Silent Ballet. Not a proper review mind you, but part of a feature...
Another review
So, Ryan H over at Tome To The Weather Machine has written a wonderful review of Snow Makes Things Perfect. You can read it here. Pakastani ambient-drone musician Asfandyar Khan plays exclusively in reverential, nearly sacred tones on this auspicious debut. It would be tempting to read too much into where and when this music was recorded. Pakistan certainly doesn't show up on my radar...